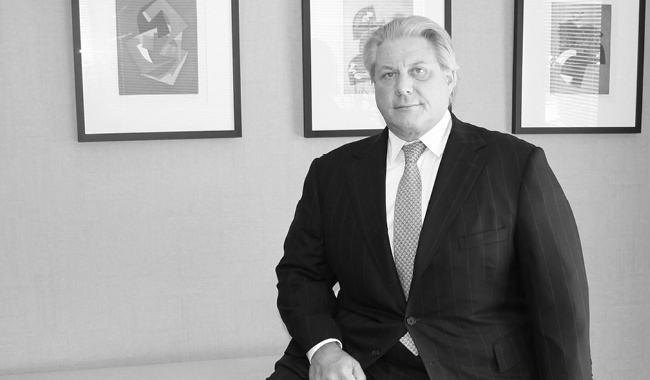 LinkedIn | mmassad@kbfcllc.com
Mark is co-CEO of KB Financial Companies, LLC and CEO of KB Corporate Finance, LLC. KB Corporate Finance is an integrated middle market Corporate Advisory and Direct Investment group.
For over 30 years, Mark has worked with clients in corporate finance, direct investing/private equity, and sophisticated accounting matters, including international mergers and acquisitions,
arranging debt and equity financing, public-to-private conversion of companies, and corporate recapitalization.
Mark has been responsible for all aspects of the investment process, including sourcing, transaction structures, financing, and execution of post-closing growth strategies. Mark has identified investments in a number of industries including consumer products, aviation logistics, as well as manufacturing, and distribution. He has held senior executive positions and board roles within those investments.
Mark is a Certified Public Accountant, a member of the American Institute of Certified Public Accountants and a former board member of the National Association of Certified Valuation Analysts.
Mark serves as a member of the Board of Directors of Miami International Holdings, Inc (MIH) that operates and manages Miami International Securities Exchange, LLC (MIAX®), MIAX PEARL, LLC and MIAX EMERALD, LLC, the Minneapolis Grain Exchange, LLC, a Designated Contract Market (DCM) and Derivatives Clearing Organization (DCO) and the Bermuda Stock Exchange. He also serves as a member of Council (Board of Directors) of the Bermuda Stock Exchange. In addition, Mark serves as a trusted consultant to the Board of Directors of Allentown Holdings, LLC, a portfolio company of Heartwood Partners (formerly Capital Partners) Private Equity Fund III, L.P., a $600 million committed fund.
He has an MBA from the Graduate School of Business from Columbia University and an undergraduate degree from Rider University. Mark and his wife have 2 children and are residents of Miami, Florida and Bermuda.